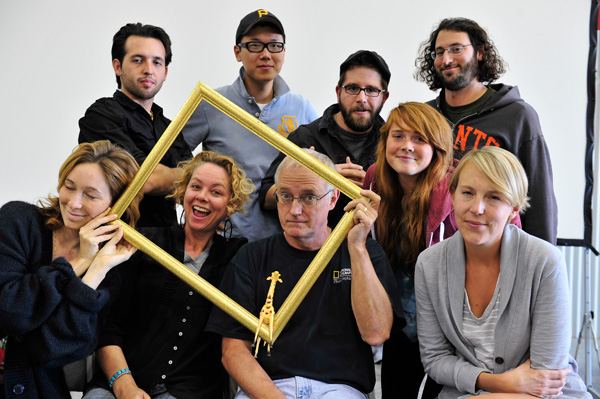 PHOTO BY MATT BUSCH / MPW.63
Team B
The 63rd Missouri Photo Workshop / Clinton, Mo.
Faculty: Barbara Davidson & Dennis Dimick

Jared Lawler: It's in the Blood by Joshua Bachman
Shanna's Strength by Dan Figueroa
Excelence Never Sleepts by Seongwang Kim
Parents, Again by Emily Mcinnes
Glen Stewart: Holding His Own by Aaron Rosenblatt
The Meeker Family: Sowing a New Pattern by Cat Szalkowski
Tessa Bartlett: Theater of Dreams by Claudia Wheeler-Rappe


From left to right, back: Dan Figueroa, Seongwang Kim, Joshua Bachman, Emily Maciness, Aaron Rosenblatt.
From left to right, front: Claudia Wheeler-Rappe, Barbara Davidson, Dennis Dimick, Cat Szalkowski-Patneau.