As the population of the United States continues to increase at a steady rate, the number of children per family has decreased over the past decade. Although American families were once very large, the average family now has only 3.14 persons, according to the most recent census. Large families have become rare enough to attract attention. In the little town of Hermann, Missouri, the largest family around is headed by Bob and Jan Kent. They have eleven children.
Having a large family without a lot of money means certain sacrifice and lots of pulling together, and the Kents exemplify this kind of cooperation and structure. Jan home schools the children, who in turn, work for the family business, mowing lawns and cleaning homes. A portion of the money they earn goes to each child, which helps fund music lessons and instrument purchases, as music is highly valued at home, along with a strong belief in god.
The Kents live much the way their rural predecessors did, growing their own fruits and vegetables, buying grain in bulk to make their own bread, teaching their children at home and working from a young age. The words of the bible lend structure and texture to their lives and guidelines for how to live. The Kent children cook, clean and labor, but they also sing, play and laugh. Their harmonies are often heard when they perform in downtown Hermann.
*****
"Despite increases in both the number of households and of people in the United States since 1990, both the average household size and the average family size decreased over the decade-from 2.63 to 2.59, and from 3.16 to 3.14, respectively."
Source US Census Bureau, Census 2000,Summary File 1.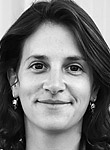 Jodi Hilton
Team D
Faculty
MaryAnne Golon
Randy Olson
Freelance
Email: jodi@jodihilton.com
Tel: 8572055541

View Kent Family Concerto